Rohini School of Management Studies (RSM) organized a week-long Induction Programme for MBA I Year students, Batch 2023-2025 from 04th September to 7th September 2023.
On 4th September 2023, Day 1 began with the Inaugural Ceremony. RSM was pleased to welcome the new batch of students and acquaint them with the institute's rules and regulations. Dr.Prem Shankari. G Head of the Department of Management Studies gave away the welcome address and introduced the features of the program to the new batch of students. Dr. Rajesh, Principal of RCET graced the occasion with his motivational words and also spoke about the current industry trends and how MBA students must prepare to be a part of the corporates. Professor.Meenakshiammal, Dept of Computer Science and Engineering narrated the features of RCET campus life.
 Later on sessions were handled by, Dr.Anand , Associate Professor of Management Studies narrated on how academic and co-curricular activities are important for overall development for fetching better jobs and students were given management based activities to understand the importance of management in real life. Ms.Aarthi, Ms.Lakshmi, Ms.Ajisha Assistant Professors of Management studies, as a part of personality development activity conducted several management games for the fresher batch of students to develop communication among them. The purpose of these activities is to build management skills and train good managers.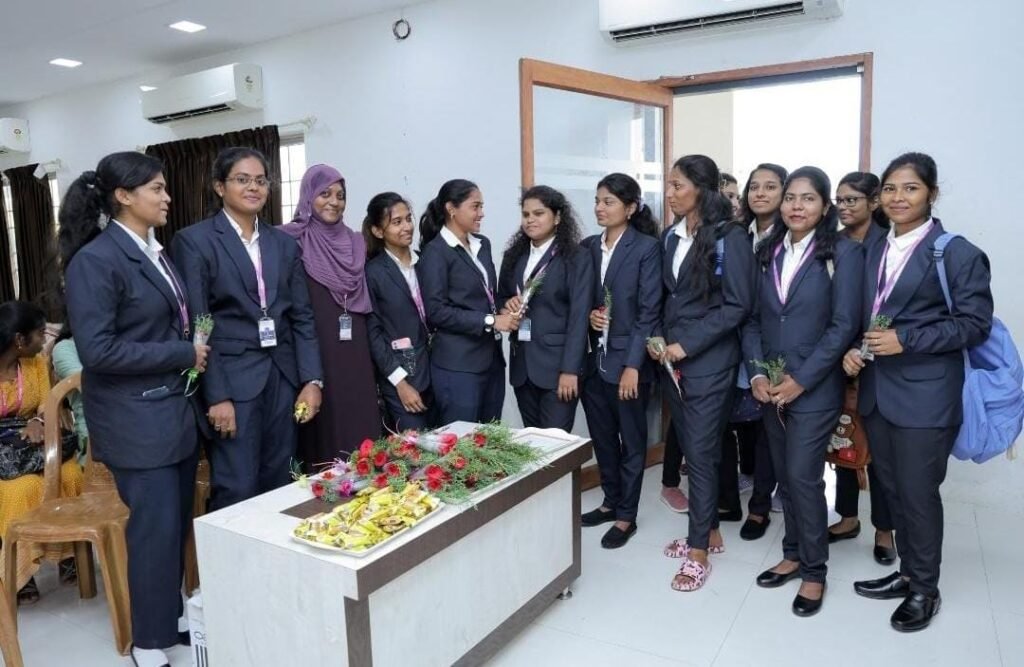 On 5th September 2023, Day 2 session began with essence of management thoughts and a positive message by student Natasha of I MBA. Dr.D.S.V.Nagson, Head- Dept of Management Studies CSI Institute of Technology, Thovalai headed the second day session on "Positive Attitude is the key to SUCCESS", He ensured that students integrate well into, and across, their new system through an activity on Mind Mapping which helps students to find better solutions faster, help retain information, make for more effective collaboration to increase productivity into their daily life.
Session 2 was headed by Mr.Ajith Kumar.S, Founder & MD of ASK Solutions Pvt. Ltd. Nagercoil gave guidelines on "Pathway to Academic Excellence". The lecture played a crucial role in preparing the students for the demanding business world. Mr. Ajith Kumar was able to help students grasp the significance of setting objectives for your long-term vision and short-term motivation during the very engaging session.
On 7th September 2023, Day 3 session began with Learning management concepts through management games by Dr.Arun Gladwin .K.Founder and MD of Vantage Academy, Nagercoil. He imparted soft skills through management games, the importance of concepts learning through management activities. He touched upon the nuances of a great corporate career and discussed on how to give students' corporate careers effective starts.
Session 4 was graced by Mr.Stalin Rose ,Founder and CEO of Staalin Audio Visuals.He delivered on the topic "My Journey as Entrepreneur". He counselled about the importance of entrepreneurial mind-set, the challenges behind his success, the tips to overcome challenges and how to convert failure to success through his experience. Feedback and questions were posted by students that made the event more interactive.
Thus the entire programme was meticulously planned and executed by the organising committee Ms.Lakshmi, Ms.Ajisha, Ms.Jegitha and Ms.Aarthi with the help of student volunteers. The entire team extended the heartfelt gratitude to the management for the successful execution of the event.