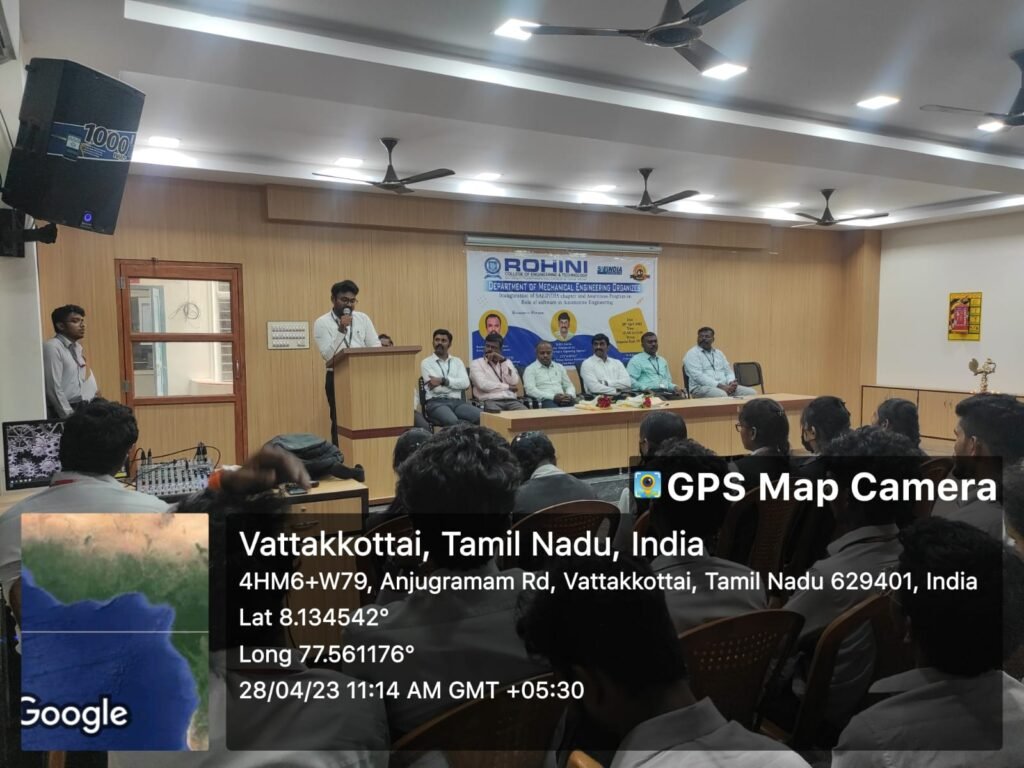 The inaugural ceremony was arranged in Imperial Hall of Mechanical Department. Our Honourable chairman Shri.K.NEELAMARTHANDAN, Pro-Chairman Dr.N.NEELAVISHNU, Managing Director Dr.V.M.BLESSY GEO has inaugurated the programme. Then the presidential address is given by our respected Principal Dr.R.RAJESH. In his presidential address, he gave motivation to students. Our beloved Head of Mechanical Department Dr.D.PRINCE SAHAYA SUDHERSON introduced the resource persons for the programme. Sagai Francis Britto, III year in charge Of this programme Mr. Arjun Ap/mech and Mr. Raja suthan Ap/mech are the Co coordinators of this program the programme was conducted as Inauguration of SAEINDIA chapter and Awareness program on Role of software in Automotive Engineering.
The software is responsible for controlling the functionality of vehicles, assisting the driver, and providing software solutions for entertainment and information. As software engineers, they are mainly responsible for designing and developing software systems for in-car technology.
In order to supplement the potential market segment, the manufacturing company makes sure that the programming solutions and AI-powered technologies and tools are full-proof, which is the absolute responsibility of an automotive software engineer. With abundant knowledge about programming languages and software designing, a plethora of companies have introduced impressive automobile lines globally. With all of that and commendable analytical problem-solving skills and automotive software engineer designs the advanced car module.
Automotive software engineering involves the research about "emphasized computer program reliability's significance" and its suggestions for compelling asset allotment, item quality enhancement, and release-readiness assessment. It is interesting to know that some studies and research conducted in the automobile industry support the statement that clone administration of models cultivates reuse and moves forward automotive-system quality and maintenance.